Volunteers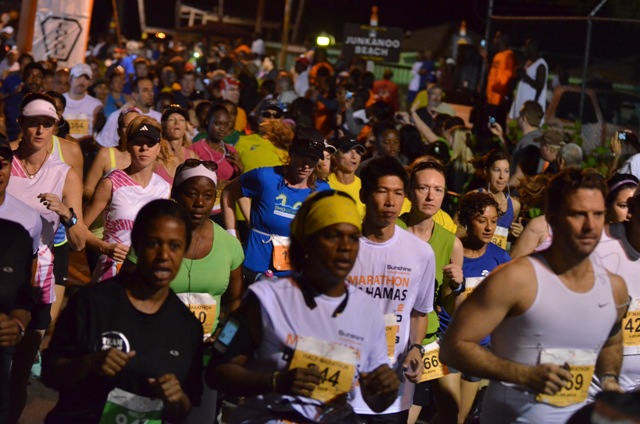 If you have volunteered at Marathon Bahamas before you know that being a volunteer is the best way to see the action close up, celebrate community, and that you get far more out of the experience than you put into it.
Over 700 volunteers are needed every year for race monitors at Marathon Bahamas. Volunteers receive a free race T-shirt, on-course volunteer appreciation food/beverages, and also the goodwill of helping Bahamas charities.
Great running festivals like Marathon Bahamas don't happen without tremendous volunteer support and partnership with local communities. Opportunities to be a part of the 2017 Marathon Race Volunteer Krew are available throughout race weekend. Be a part of all of the excitement of Marathon Bahamas by volunteering individually or as part of a group.
Volunteer opportunities abound throughout the Marathon weekend. Some roles include:
Expo Setup
Expo Support and Staffing
Registration Assistance
Starting set up
Relay Exchange Zone set up
Finish Festival Setup
Finish Festival Staffing
Course Monitors
Intersections
Gear Check
Teardown Assistance
To volunteer, please:
Complete the individual or group volunteer form
DOWNLOAD INDIVIDUAL FORM
DOWNLOAD GROUP FORM
Email:info@marathonbahamas.com
Contact at (242) 502-6500
Thank you in advance, without the help of our volunteers, we would not be able to put in such an event!
We are looking forward to another incredible year with you, our loyal volunteers!