Sunshine Insurance Race Weekend Donates $50,000 to Five Local Cancer Groups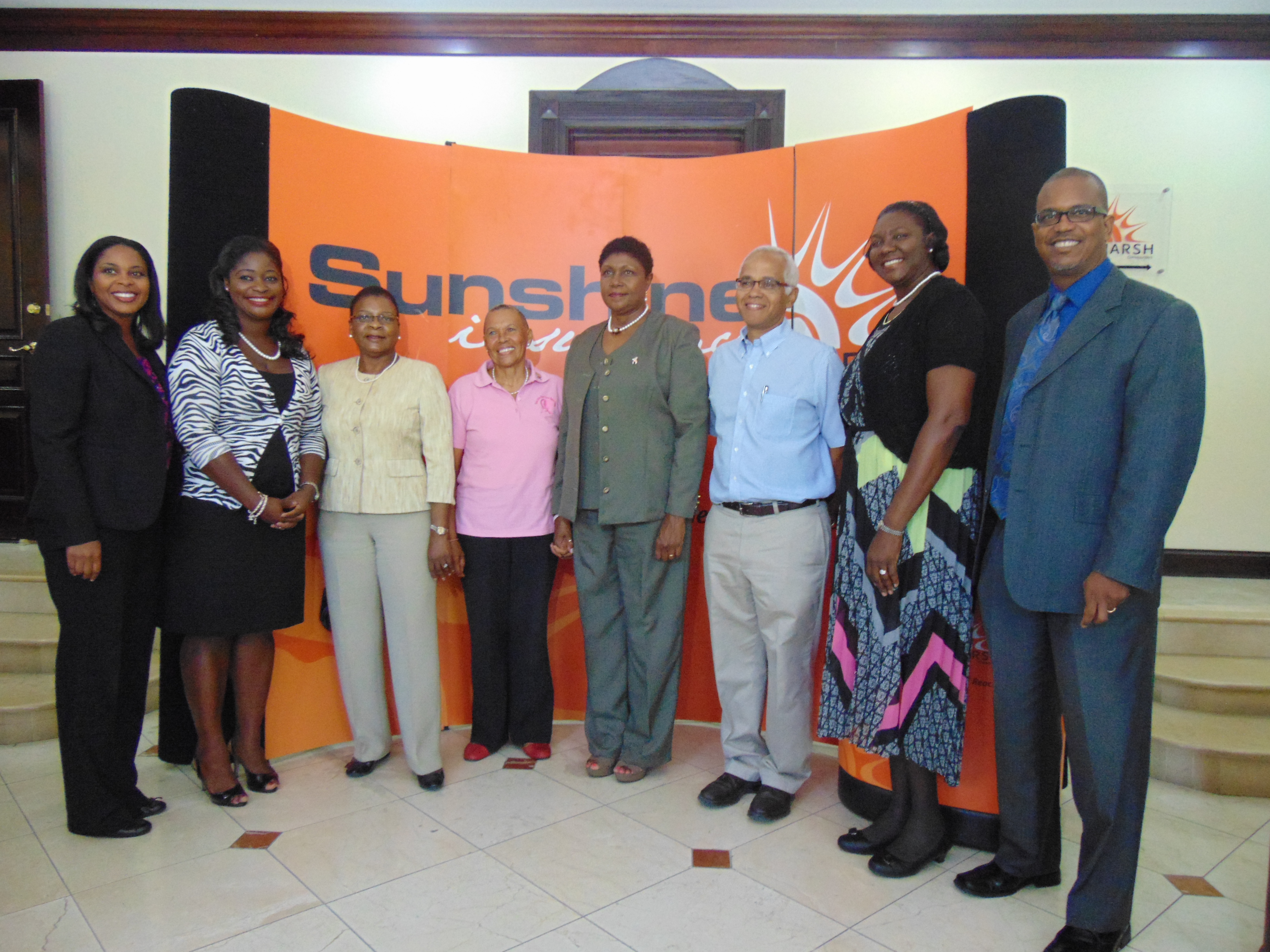 Sunshine Insurance Race Weekend (SIRW) on Monday donated $50,000 to five local cancer groups.
The money will be used to carry out genetic testing, purchase portacaths and assist Family Island cancer patients.
On Monday during a news conference at its headquarters, senior officials of Sunshine Insurance presented five $10,000 cheques to the Cancer Society of The Bahamas, the Cancer Association of Grand Bahama, Sister Sister Breast Cancer Support Group, the Bahamas Breast Cancer Initiative Foundation (BBCIF) and the Princess Margaret Hospital Foundation.
Since 2010, SIRW has donated more than a quarter-million dollars to those beneficiaries – all of whom work to fight cancer.
"Today, we are here to fulfill our ultimate mandate – to provide meaningful donations to the five named race weekend beneficiaries," said Sunshine Insurance VP of Operations, Shelly Wilson.
"As we present the proceeds from the January 2015 Race Weekend today, we encourage the public to always remain mindful of the underlying purposes of the race – firstly to raise meaningful funding and secondly to increase public awareness on prevention and cure for cancer.
Honorary Chair of the Susan G. Komen Bahamas Race for the Cure®, Wille Moss thanked Sunshine Insurance and accepted the cheque on behalf of the Cancer Association of Grand Bahama.
"It means more than words can say to us in Grand Bahama to be one of the recipients . . . of the generosity that has been shown by Sunshine Insurance, Marathon Bahamas and the Susan G. Komen Bahamas Race for the Cure®," she said.
"Because of the generous donations that we have received over the years from this event the Comfort Haven – our centre in GB – has been able to expand from not just a daycare facility but to a hospice as well, to offer a haven for the comfort of those who will not make it through to survive the battle. I cannot tell you how much this means to us to be able to have this donation made to the Cancer Association of Grand Bahama and I hope there will be many more supporters this year."
Cancer Society of The Bahamas President, Lovern Wildgoose also thanked Sunshine Insurance for the donation and explained how some of the funds are used.
"We have patients coming in from the Family Islands staying there free of charge while they are doing their treatment because they have nowhere to stay. Oftentimes, we have to say there's no room in the inn. So, this donation will go a long way in helping to defray the cost of the Cancer Society and the Cancer Caring Centre. Again, thank you and we look forward to being partners for a very long time," she said.
President of Sister Sister Breast Cancer Support Group, Andrea Sweeting, who accepted the donation on behalf of her organization thanked the insurance company for making it easier to help cancer patients.
"I know for a fact that all of the NGOs are truly pleased. One of the things I'd like to say is that at Sister Sister, our main mandate is to give a portacath – the instrument that is surgically implanted into our women and the chemotherapy is administered through. So, once everybody is happy in that aspect we are happy to assist them. You have made everything so much easier for us [particularly] when we have to go out there and actually ask corporate sponsors to assist us."
President of the BBCIF, Dionisio D'Aguilar noted that women in The Bahamas have an "exceptionally high prevalence of breast cancer."
He said it is BBCIF's goal is to determine why and to allow women to take action to prevent cancer.
The BBCIF allows Bahamian women to be tested for the BRCA1 gene at a "very small fraction of the cost."
"I think it costs $4,000-$5,000 to have this genetic test done and they do it for $100. So, the money that is raised here today goes towards covering those costs and we have tested in excess of 1,000 women and it's allowing us to scientifically determine why cancer is so prevalent in Bahamian women," said Mr. D'Aguilar.
Meantime,Thelma Rolle, PMH Foundation spokesperson pledged her group's support to SIRW.
"We've been with the team from day one and we pledge our commitment to be a part of it as a benefactor and also as a participant of Marathon Bahamas," she said.
"This contribution, over the years, has helped us with the procurement of our digital mammogram machine and also . . . to strengthen the access of care for diagnostics for patients coming to the Princess Margaret Hospital and also to ensure that there is comfort in the oncology center, treatment, you name it. So, the hospital pledges our continued support."
SIRW got its start in January 2010 as a corporate initiative.
The goal was to bring about community awareness of health-related issues.
On January 16-17, the company will host its 7th Marathon Bahamas event and the 6th Susan G. Komen Bahamas Race for the Cure®.
Mrs. Wilson thanked the sponsors, volunteers, government agencies and participants for their assistance through the years, particularly in making the January event a success.
"We encourage corporate sponsors, group teams, walkers and runners to continue – and where possible – to increase their support of the Sunshine Insurance Race Weekend. It truly does make a significant and tangible difference in the lives of Bahamians," she said.
Register Today and help make a difference.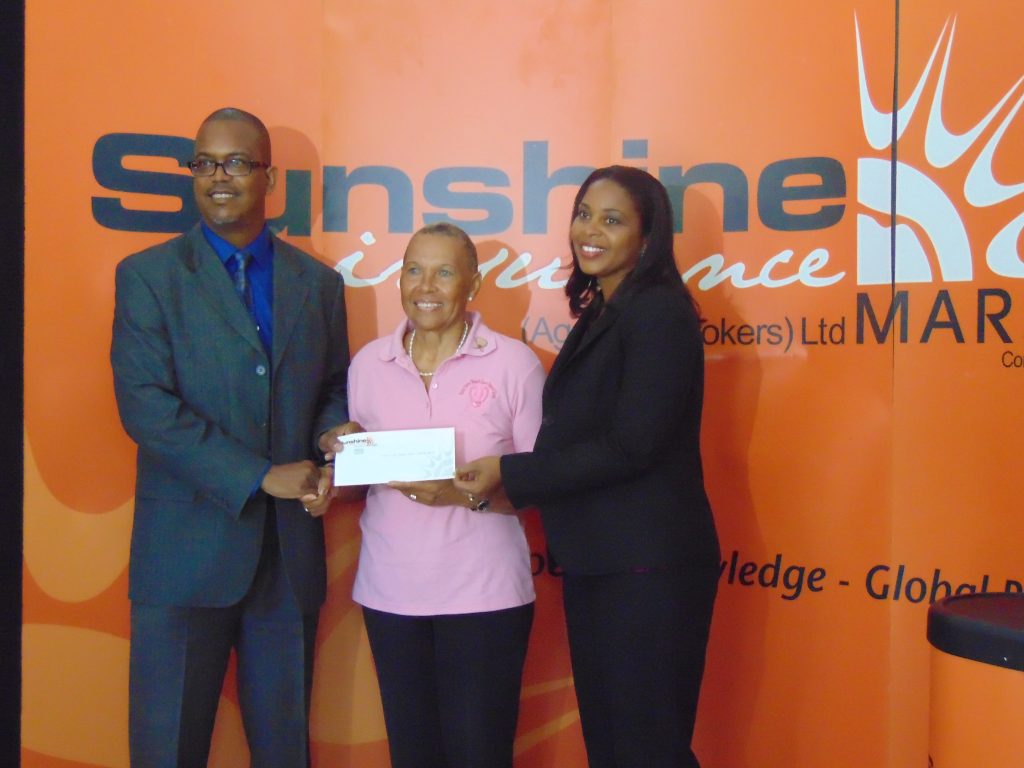 Sunshine Insurance Vice President of Operations, Shelly Wilson (right) poses with President of Sister Sister Breast Cancer Support Group Andrea Sweeting and VP of Development, Dwayne Swaby (left) during yesterday's cheque presentation. (Photo/Chakita Archer)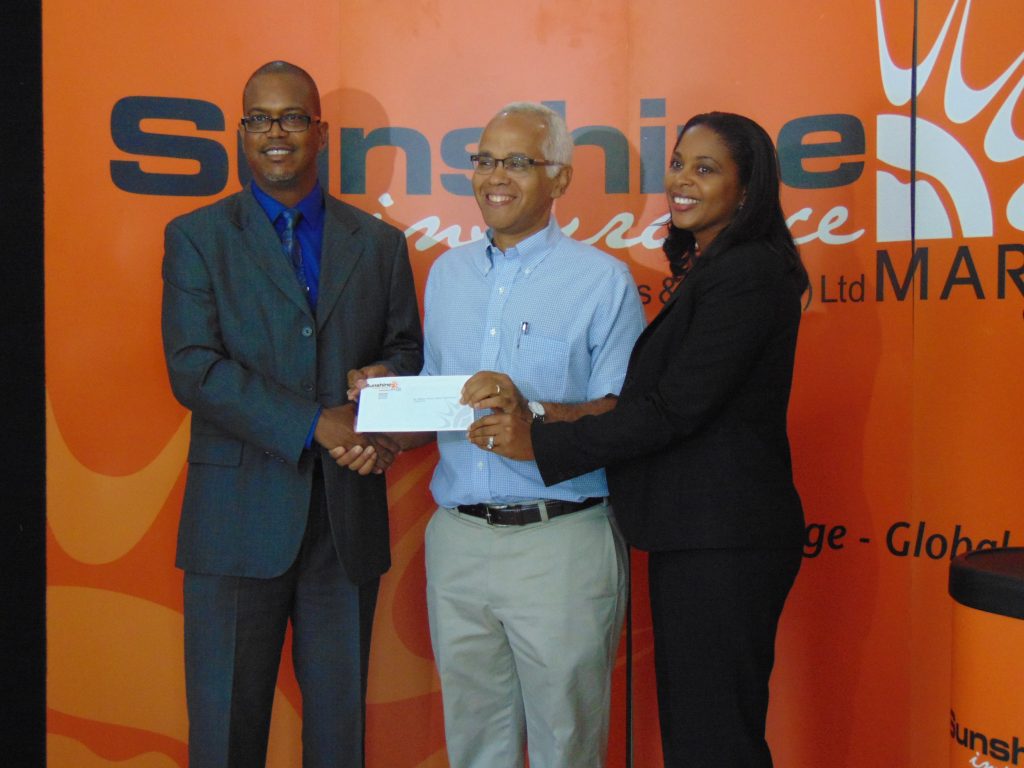 Sunshine Insurance Vice President of Operations, Shelly Wilson (right) poses with President of the Bahamas Breast Cancer Initiative Foundation, Dionisio D'Aguilar and VP of Development, Dwayne Swaby (left) during yesterday's cheque presentation. (Photo/Chakita Archer)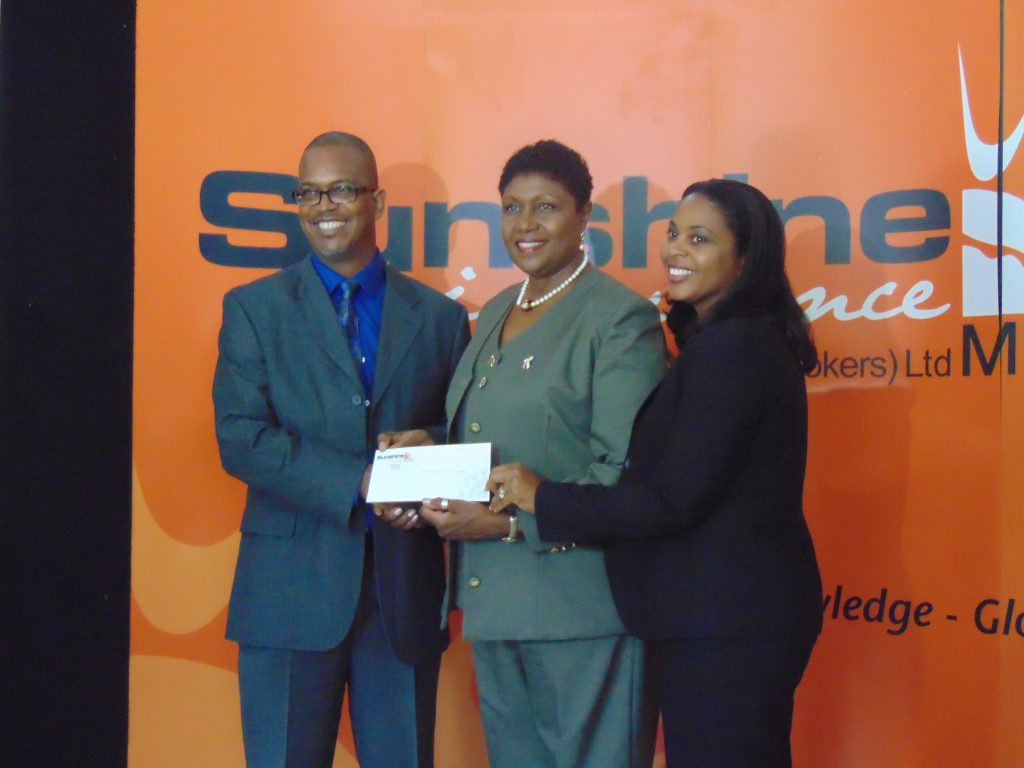 Sunshine Insurance Vice President of Operations, Shelly Wilson (right) poses with The Honorary Chair of the Susan G. Komen Bahamas Race for the Cure®, Wille Moss (accepting the cheque on behalf of the Cancer Association of Grand Bahama). and VP of Development, Dwayne Swaby (left) during yesterday's cheque presentation. (Photo/Chakita Archer)