SUNSHINE INSURANCE RACE WEEKEND COMES ALIV Mobile Telecom Company Sponsors Endurance Event
NASSAU, The Bahamas (November 21, 2018) – ALIV is back. The mobile giant, which has proven itself to be a consistent supporter of sports and health-related initiatives, has partnered with the award-winning Sunshine Insurance Race Weekend (SIRW), for a second year in a row as a Platinum sponsor.
Race Weekend, which includes Marathon Bahamas and the breast cancer-themed, Susan G. Komen Bahamas Race for the Cure, takes place over a two-day weekend and is scheduled for January 19-20, 2019.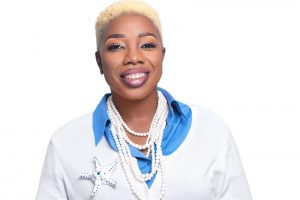 Sasha Lightbourne, ALIV Media Champion, said the company believes in giving back to the community and participating in events that give monetary donations to charities and more specifically has a focus on breast cancer.
"So many of us have been affected by breast cancer – ALIV employees and customers included. So we want to show that we care and we want to do that in a meaningful way. This sponsorship allows us to do that as we pride ourselves on being more than a mobile telecommunications company," said Lightbourne.
According to Lightbourne, ALIV appreciates its place within the Bahamian community.
Additionally, the company will have anywhere from 10-15 persons participating in the races in January, including Chief ALIV Officer Damian Blackburn.
"We always participate in the Susan G. Komen Bahamas Race for the Cure," said Lightbourne. "Our customers live and work here, so it is only fitting that we support an initiative that assists the country in so many ways. It is an excellent example of corporate citizenry."
Marathon Bahamas will be celebrating its 10th anniversary in January. The Susan G. Komen Bahamas Race for the Cure 5K, which honors breast cancer survivors from throughout the country, will mark its ninth anniversary.
This year, Race Weekend doubled its yearly donation to $100,000. Four local charities split the proceeds.
Race Weekend Marketing & Public Relations Chairperson said her organization is grateful to ALIV for its contribution.
"We don't take ALIV's sponsorship for granted, particularly in this economic climate with so many companies scaling back. We appreciate ALIV on so many levels. The company is genuinely committed and excited to assist us. We can feel it when we talk to them. They are always looking for ways to be involved and that type of buy in is always welcome," she said.
"We are especially thankful for their sponsorship of our middle school program, Orange Nation. They continue to demonstrate their company's commitment to the nation's youth."
Lightbourne said while ALIV's slogan is "Believe In Best", the company believes Sunshine Insurance is doing its best to put The Bahamas on the map as a marathon destination as well as by doing its part to fight breast cancer.
"With ALIV supporting such an initiative, our customers can see us give back and join in the giveback as well. Everyone will benefit. As stated before, so many are affected by breast cancer in The Bahamas and so this kind of event has a great impact on the community and we simply want to do our part to help," she said.
 Additional Race Weekend sponsors include the Bahamas Ministry of Tourism, Atlantis Paradise Island, Focol, BahamasLocal.com, REV, Dasani, NAD, Sawyers Fresh Market, Conch Boy Films and many others.
Beneficiaries include the Cancer Society of The Bahamas, the Princess Margaret Hospital Foundation, Sister Sister Breast Cancer Support Group and the Cancer Society of Grand Bahama.
To register for Marathon Bahamas, visit www.marathonbahamas.com. To register for Susan G. Komen, visit www.komenbahamas.org.
Contact: Rogan Smith | Marketing Coordinator| r.smith@sunshine-insurance.com
| 242 502 6545 | 242 359 0140