Runaway Bride: California Woman To Run Marathon Two Days After Bahamas Wedding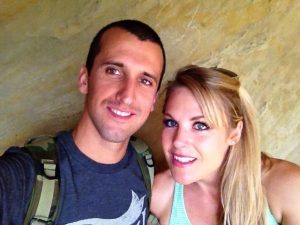 NASSAU, Bahamas (January 6, 2015) – California bride-to-be, Sheri Smith will tie the knot in Inagua on January 16. Two days later, she'll tie her laces and run in Marathon Bahamas.
Smith and her fiancée, Roth Johnson are one of 16 couples who recently won the Ministry of Tourism's 16 Weddings, 16 Islands promotion. As a winner, they get a full wedding package on the southern island.
But, despite her excitement over her upcoming nuptials, something else caught her eye.
"When my fiancée and I found out we were going to be married in The Bahamas, I started researching marathons around the wedding date. I learned that Marathon Bahamas was taking place while we were there. I couldn't help but sign up. What better way to get in shape for a wedding/honeymoon and see even more of the country than to run a 26.2 mile event. This is our first visit and I'm ready to make it memorable and filled with adventure," said the 33-year-old.
Smith, who trains and competes at an amateur level year-round, has taken part in a full marathon, several half marathons and an Ironman triathlon.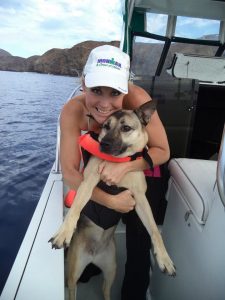 She currently runs four to five days per week and increases her distance and pace each week.
"I also cross-train and strength train once per week. It sounds like a lot, but I'm the biggest advocate that anyone can do it. I was never an athlete as a kid and started racing as an adult. It keeps me in shape and is a wonderful way to make new friends in the community and around the world," she said.
"You don't have to be fast; you just have to show up."
Smith says she sees herself running marathons for a long time to come.
"I would love to have the opportunity to run a marathon on every major birthday year until I'm 80.The first race I ever did, I got passed by an 80-year-old and thought, 'If only we could all be so lucky'," she said.
The Sunshine Insurance Race Weekend (SIRW) will take place January 17-18.
The first event, the Susan G. Komen Bahamas Race for the Cure takes place on January 17 and Marathon Bahamas occurs a day later on the 18th.
For more information or to register for the marathon, visit www.marathonbahamas.com.
To register for the Susan G. Komen Bahamas Race for the Cure®, visit www.komenbahamas.org.