Registration For Marathon Bahamas 2017 Open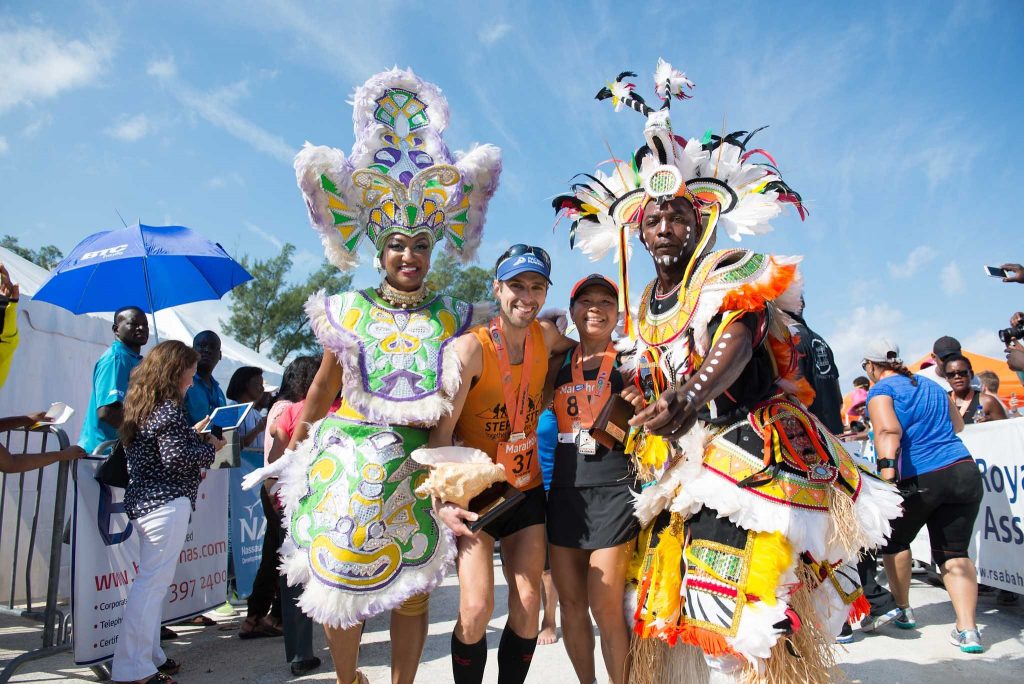 Marathon Bahamas winners pose with Junkanoo dancers.
Get ready to run in 2017.
Registration for the award-winning Marathon Bahamas is open.
The endurance event, which is a part of the Sunshine Insurance Race Weekend (SIRW), is now in its eighth year.
Marathon Bahamas, which features three events – the marathon, half marathon and relay – will be held on January 14-15, 2017. It comes on the heels of the Susan G. Komen Bahamas Race for the Cure® 5K, which is held a day before.
In January, hundreds of runners from over 25 countries around the world took part in the event.
In the end, Amos Desjardins, 34, of Alexandria, Virginia won the marathon with a time of 2:56:32.
Organizers are now encouraging local residents to register early as spots are likely to sell out quickly. It wouldn't be the first time. In January, organizers sold out the relay event. Most of the spots were snapped up by students from Urban Renewal and the Scotiabank-sponsored Student Run Marathon Bahamas.
Marathon Bahamas also won a Tourism Impact Award in 2015 and was named by Runners World UK as one of the "50 Best Races In The World" outside of the UK.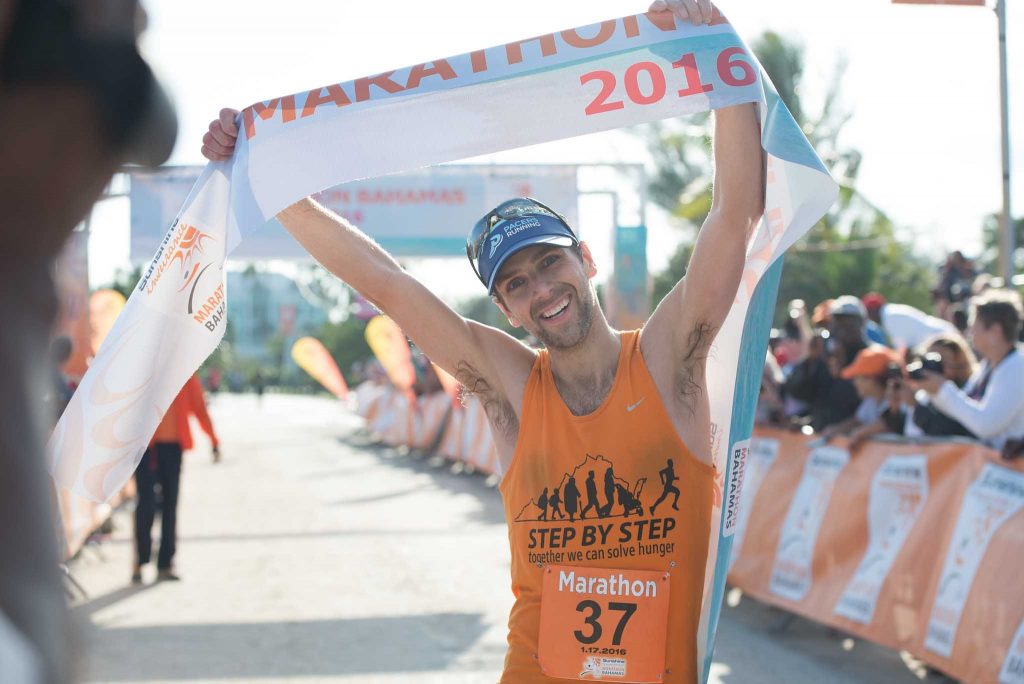 Marathon Bahamas winner, Amos Desjardins, 34, of Alexandria, Virginia. (Photos/ Sunshine Insurance Race Weekend).