Marathon Globetrotters To Take Part In Marathon Bahamas
Running Club Will Hold Annual Meeting At British Colonial Hilton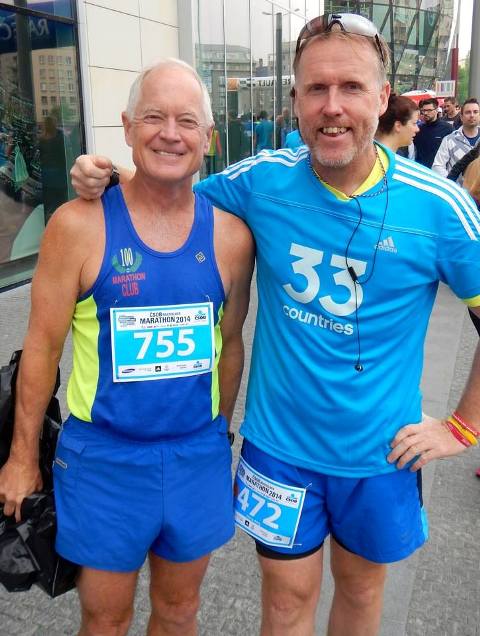 A club that travels the world to run in marathons is about to leave its footprint on another country – The Bahamas.
Marathon Globetrotters will be holding its annual meeting and club reunion at the British Colonial Hilton on January 17, 2015, a day before Marathon Bahamas takes place.
Marathon Globetrotters is a running club, which was founded in February by five runners from the United States and one from Sweden.
Since then, the club has grown to have 146 members from all over the world. Its members share an interest in traveling to different countries and running marathons.
The club has more members from the United States than any other country, so a race in North America was chosen for the club's first annual meeting.
More than 30 members will be traveling to New Providence to run in Marathon Bahamas. For most, this will be their first marathon in The Bahamas, allowing them to add a new country to their resumes.
To join the club as a provisional member, a runner needs to complete marathons in at least five different countries.
Only official races of at least 26.2 miles are counted. After running marathons in 10 countries, they become full members.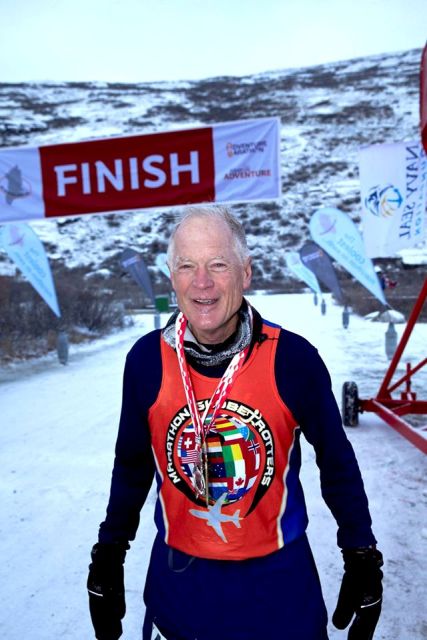 Three of the club's members have run marathons in more than 50 counties, led by Brent Weigner of Cheyenne, Wyoming, with 79 countries.
Earlier this year, Anders Forselius of Sweden, one of the club's founders, set a world record by running marathons in 33 countries in a span of 365 days.
Marathon Globetrotters plans to hold future meetings on different continents.
The club is looking at races in Europe for its next meeting.
Caption: Rich Holmes and Anders Forselius at the Bratislava Marathon. Mr. Forselius ran his 33rd country in one year.
Rich Holmes is shown wearing a club singlet at a marathon in Greenland.