KISS FM DJs To Host Komen Survivors Ceremony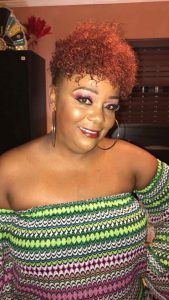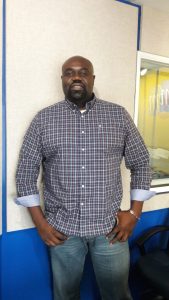 5K Event Celebrates 9th Anniversary
NASSAU, Bahamas (December 6, 2018) – The upcoming Susan G. Komen Bahamas Race for the Cure® 5K will be sealed with a kiss in January.
Two of Kiss 96.1FM's hottest DJs, Hope "Shelly-Ann" Ratliffe and Kendrick "Big Guy" Williams will emcee the race's highlight event, the Survivors Ceremony. That ceremony honors breast cancer survivors and remembers those who have lost their fight to the disease.
Ratliffe and Williams will introduce compelling survivor testimonials and keep the celebration of life going with amazing entertainment and festivities.
This is the second year in a row that Ratliffe is hosting the event. She says it is her most fulfilling work yet.
"What brought me back this year is the sense of purpose and just all around feeling of making a helpful difference. It makes me feel as if I am doing my part in the fight against breast cancer. I feel honored to be able to donate my time and talent to an event that means so much to so many. Hosting this truly gives me extreme pleasure," said Ratliffe.
Williams, who is no stranger to the event, said he continues to be impressed with the work that Komen Bahamas does in the community, so it was an easy sell to get involved.
The popular DJ participated in one of Sunshine Insurance's races several years ago.
"I have participated in the half marathon before and I believe the work that is being done is extremely important," said Williams. "As someone who is in the public eye, it is important to continue to participate in events like Race for the Cure and we should always step forward and assist," said Williams.
Reflecting on his past experience, Williams said running a half marathon with Marathon Bahamas is one he will always remember.
"I will never forget that day. It was hard and I was not expecting it to be so emotional and satisfying at the same time. To some it may seem like just a race but you experience so much emotion in that race, you'd be surprised," Williams said.
Ratliffe said while she is unable to participate physically in the races due to a previous injury, she is pleased with the positive work lead organizer and sponsor, Sunshine Insurance (Agents & Brokers) Ltd. has done.
She said she is excited about the energy and love shown to the breast cancer survivors and those that support the initiative.
"It is by far the most heartwarming experience that I have ever been exposed to. Being affiliated with an initiative such as this reinforces the positivity that I speak about daily on my radio show," she said.
"Truly seeing and speaking to these women and hearing their stores has made me stay more on top of my health and in particular my mammograms and pap smears. Raising funds for something that affects so many people and encouraging healthy living for all can only positively impact our Bahamian community."
Susan G. Komen Bahamas raises funds for breast cancer annually. One hundred percent of the net proceeds raised in The Bahamas, remain in The Bahamas.
Each year, four local non-governmental organizations (NGOs) – the Cancer Society of The Bahamas, the Cancer Society of Grand Bahama, the Princess Margaret Hospital Foundation and the Sister Sister Breast Cancer Support Group benefit from those proceeds.
The race takes place Saturday, January 19, 2019.
To register for Susan G. Komen Bahamas Race for the Cure 5K, visit www.komenbahamas.org.
Contact: Rogan Smith | Marketing Coordinator| r.smith@sunshine-insurance.com
| 242 502 6545 | 242 359 0140