Iraqi War Veteran To Run Marathon Bahamas With Military Weighted Backpack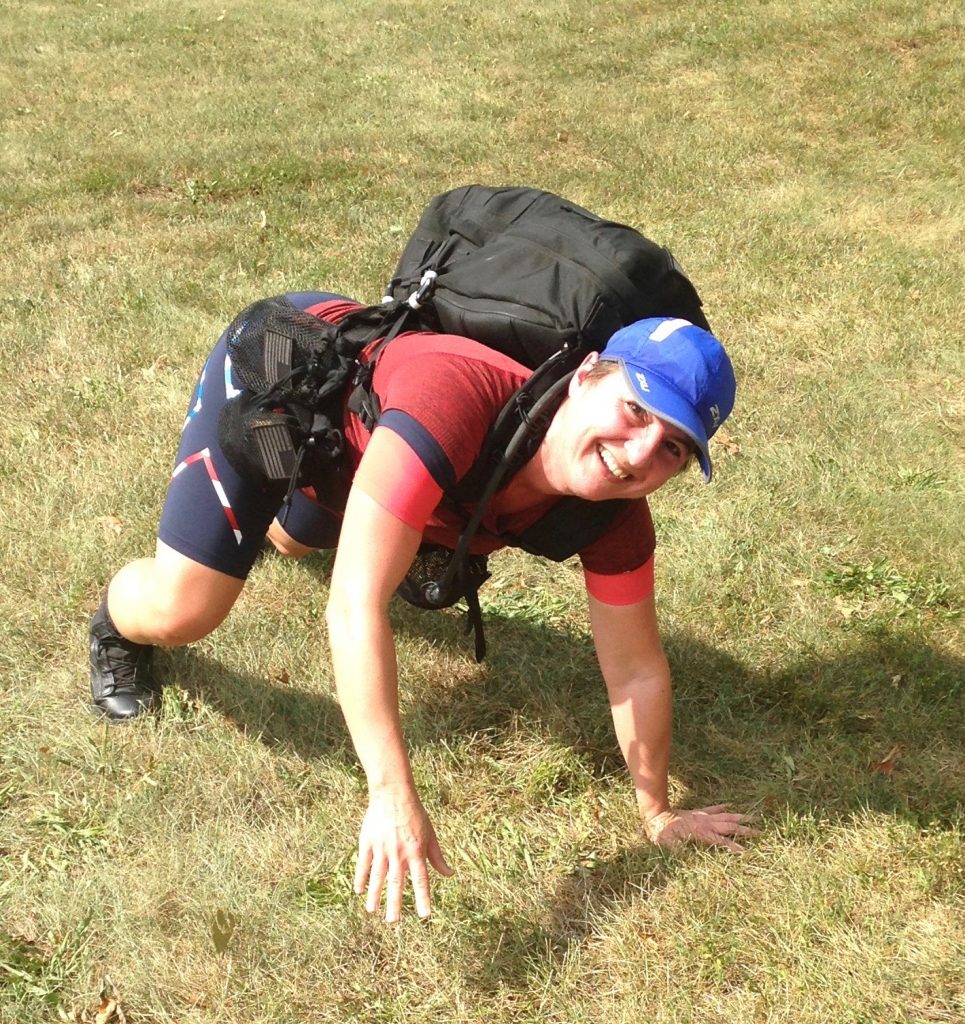 Iraqi War Veteran To Run Marathon Bahamas With Military Weighted Backpack
8th Annual Race Set For January 15, 2017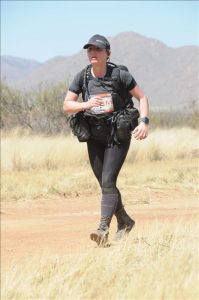 As if running a marathon isn't hard enough, one Iraqi war veteran is taking things a step further – running Marathon Bahamas with a 40-pound bag strapped to her back.
Over the summer, Dimitra Bairaktaris, 41, of Somerset, New Jersey, visited The Bahamas, along with her family and enjoyed her vacation so much that she vowed to return. In January, she'll do just that, returning – with her family in tow – to participate in the 8th annual Sunshine Insurance Marathon Bahamas event.
Bairaktaris will run regaled in a military rucksack, which weighs 40 pounds and field or combat boots. Her first attempt in this type of endurance event was at the Bataan Memorial Death March in March, which offered steep elevations and not-so-perfect endurance weather.
"Most of the terrain was sand. We started in 4,300 feet of elevation, reached 5,300 feet and climbed 2,000 feet elevation gain. It was also very hot, dry heat, reaching up to 80 degrees," she said.
Despite the challenges, the married mother-of-two completed the event.
The veteran, who served in Iraq as a Signal Officer in the US Army, says she still misses the Army and rucking makes her feel very connected to the military. It remains part of her regular training routine.
Bairaktaris says her decision to ruck Marathon Bahamas is not just for the challenge, but more importantly, to honor her country's fallen soldiers.
"The other day, I attached an American flag on a pole and inserted it inside the ruck to stabilize it. I plan to run with the flag and will start training now with the flag on the rucksack. When my kids saw the flag, it was hard not to miss because it was so big. They asked what I'm doing with the flag. I explained to them that I will be running with it and the rucksack and that sometimes we do things that are not about us or for us," she said.
"This event is not about a personal achievement for me. I am carrying the ruck sack to honor our fallen soldiers, sailors and airmen. The weight that I am carrying on my back represents our fallen heroes. At that point, it's no longer about me. It's about our fallen. I will also be listing fallen names on the back of the rucksack, some of which were killed in a training exercise in The Bahamas back in 1954."
Bairaktaris is referring to the US Patrol Squadron 23 sailors who died off the coast of Nassau on May 7, 1954.
"My husband knows I am tough-minded and will accomplish the goals I set for myself. My kids know that I am training daily and they know I participate at events. They don't always see me when I am training because I train very early, but they know I am committed. Through my training and events, I want to be good role model for them and to show them how powerful our minds can be," she said.
As for her training plan, Bairaktaris says she will prepare the same way she does for any marathon –with just the rucksack. All of her training is heart rate focused and conducted for a set amount of time.
"This means that I run at a certain heart rate for a certain time and I only monitor my heart rate and time, not my pace nor my distance. I don't gradually add weight either. I started with 40 pounds and that is what I will train with until my taper ends. I do two days of speed running such as tempo or interval, two days of strength training that only involves the rucksack, one day of yoga and one long run a week which I do on the trail," she said.
"I will also do just a regular recovery run once a week without the rucksack to make sure that I keep my regular biomechanics in check since rucking requires you to run with slightly different biomechanics."
Marathon Bahamas is sponsored by Sunshine Insurance, the Ministry of Tourism, Atlantis, Focol, BTC, Arawak Homes, Cancer Treatment Centers of America, Cleveland Clinic, Dasani (CBC Bahamas), NAD, Royal Star Assurance, Scotiabank and Subway among many others.
To register for Marathon Bahamas, visit www.marathonbahamas.com.