Friends In Training To Celebrate 20th Anniversary At Marathon Bahamas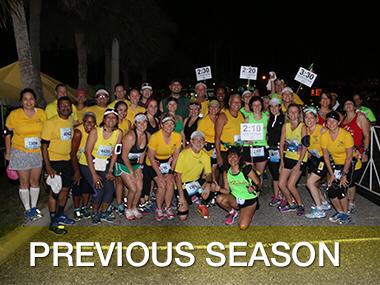 NASSAU, Bahamas (December 28, 2018) – Members of a South Florida marathon and half marathon training program will be celebrating their 20th anniversary by running Marathon Bahamas in January.
Friends In Training (FIT) started two decades ago to make a positive impact on the community. The group provides training and support with the goal of getting its members to the finish line.
Its members have run thousands of miles and races all over the world.
Director of FIT, Marcela Todd, announced earlier in the year that Marathon Bahamas would be one of their preferred races for the winter.
"We are super excited and thrilled to celebrate our 20-year anniversary in paradise," she said.
"For the first time in 20 years, we are going to Marathon Bahamas. The Bahamas [is] a beautiful international destination, and so close to home."
She continued, "We want to invite everyone to come and join us to celebrate our beautiful sport, life, health, goals achieved, at a beautiful destination such as the amazing Bahamas. We are so excited, we can't wait."
FIT will have a team of about 20 participants in the marathon and half marathon events.
Marathon Bahamas is slated for Sunday, January 20, 2019.
The organization is celebrating its 10th anniversary by offering participants the chance to win a cut of a $10,000 prize purse.
Monetary prizes are being offered to participants in the marathon and half marathon only.
The event is sponsored by Sunshine Insurance (Agents & Brokers) Ltd., the Bahamas Ministry of Tourism, Atlantis, Focol, BahamasLocal.com and Aliv among many other sponsors.
To register, visit www.marathonbahamas.com.
Contact: Rogan Smith | Marketing Coordinator| r.smith@sunshine-insurance.com | 242 502 6545