French Diplomat Chooses Bahamas for 100th Marathon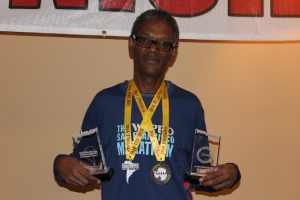 NASSAU, Bahamas (January 5, 2015) – You could call him the running man.
Sidy Diallo, a French diplomat who has run marathons on seven continents – 48 in 2013 alone – is about to prove why running is better in The Bahamas.
On January 18, Diallo, who is based in Paris, will take part in the 6th annual Marathon Bahamas event.
It will be his 100th marathon and his first time in The Bahamas.
"Upon becoming a Seven Continents Marathon Finisher in Antarctica earlier this year, I set new goals: reaching my 100th marathon and running an ultramarathon on each of the seven continents as well by my 60th birthday, on March 22, 2015," said Diallo.
"That would have meant completing 32 other marathons and seven ultramarathons in just 13 months, if I'd opted to run my 100th in Rome, as the 2015 Rome Marathon is scheduled on March 22. I chose, instead, to run my 100th marathon in The Bahamas on January 18, because it's such an amazing destination, offering one of the most scenic courses for a marathon."
But, before Diallo packs his bags for Nassau, he'll take part in two more races: the Kathmandu Ultra 50km in Nepal on January 3 and the Walt Disney World Marathon in Orlando, FL on January 11.
Despite his success to date, Diallo admits his entry into the marathon arena was by happenstance.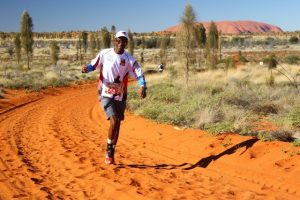 "I used to work out in the gyms until early July 2010. Then I came upon an ad for a race called the Bastille Day 5K, stating that the race was relocated in Lincoln Park – my neighborhood in Chicago, Illinois, where I was posted as the French deputy consul from 2008 to 2012," he said.
"A few weeks after completing my first race ever, I felt like it would be great not to miss the 2010 Chicago Marathon. I started that race at the age of 55 with a knee injury, managing to reach very painfully at the finish line on Columbus Drive in 5:20. One year later, I finished the Chicago marathon almost two hours faster, in 3:23."
Diallo follows no special diet, but while in Chicago, ran 50-60 miles per week. These days, he has no time to train as he's running in marathons every week.
"I race on the weekends, and on my holidays for the longer destinations. I get most of my inspiration by setting goals and then doing my best to achieve them. I've been so far fortunate with all my previous goals: completing my first 26.2M run in 2010 despite a knee injury, qualifying in 2011 for the Boston Marathon, running 12 marathons in 2012, running 48 marathons in 2013, and running a marathon on each of the seven continents."
Organizers of Marathon Bahamas are expecting 1,200 marathoners in January.
For more information on Diallo, visit his website, www.sidy42k.com.
To register for Marathon Bahamas, visit www.marathonbahamas.com.