Drake University students to return to Marathon Bahamas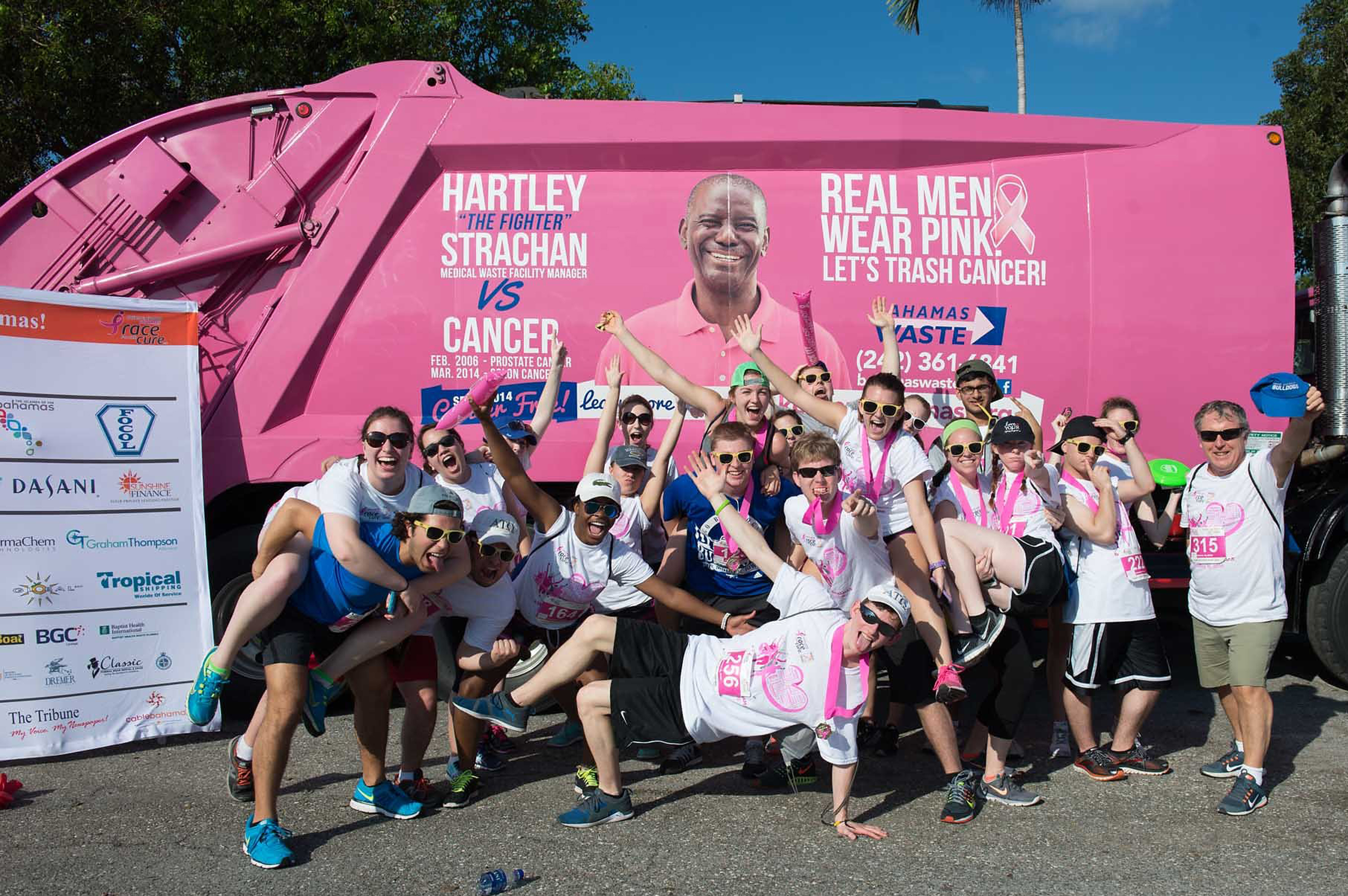 For the seventh year in a row, a group of Drake University students will travel to The Bahamas in January to run in Marathon Bahamas, and also participate in a leadership course on the high seas. January will mark the award-winning endurance event's 10th year anniversary.
Running the event has become a tradition for Drake University students, who not only take part in the marathon, but the Susan G. Komen Bahamas 5K Race for the Cure as well.
All the students participate in the 5K (five-kilometer) run and several participate in the marathon. Other students serve as volunteers to staff water stations.
"We are so happy to be part of Sunshine Insurance Race Weekend by participating in the Susan G. Komen Race for the Cure and Marathon Bahamas," said Chad Cardani-Trollinger, professor of leadership studies at Drake University. "This experience is one of the highlights of our time in Nassau and is something our students always enjoy participating in."
Christina Teufert, who took part in the 2018 trip, said she and the other students loved that they were able to participate in the race and to give back to new friends in New Providence.
"Not only was our participation a big moment in terms of group bonding, it was nice to feel like we were giving something back to a country that has been so welcoming to us," she said.
As for the leadership course, Leadership at Sea is a blend of classroom and experiential learning focusing on leadership development, team building and seamanship.
A total of 20 students and two faculty members will participate in the course highlighted by a week's excursion aboard the Liberty Clipper – a U.S. Coast Guard licensed gaff-rigged, square-masted sailboat that becomes their classroom as they take command of the ship on the Caribbean Sea.
Also during the trip, scheduled for January 14-26, students will interact with officials from the Bahamian government and American Embassy; meet with faculty and students at the University of The Bahamas; complete a historical tour of Nassau; and tour a major cruise liner.
The course will teach students to apply leadership in a new environment; to work in teams; to communicate and manage conflict; and to sail.
Cardani-Trollinger and Kodee Wood, Drake University's assistant director of student activities and organizations, will lead this year's trip.