Bahamian Woman Who Trains In Kenya To Take Part In Marathon Bahamas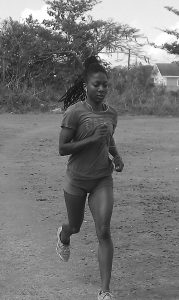 NASSAU, Bahamas (January 14, 2015) – For two months, Crystal Strachan trained in a small Kenyan town that has produced some of the fastest human beings on the planet.
" I train in Iten, Kenya, also known as the Home of Champions, which is a high altitude camp designed for distance runners who want to train in a serious environment, along with some of the best runners in the world," she said.
"I chose Kenya because it was highly recommended to me by my teammate O'Neil Williams, who is currently training there."
Strachan says the high altitude in Kenya is beneficial to long distance runners and said during her time in the African nation, she learned a lot from the Kenyan runners and their coaches.
Even though she's back in The Bahamas, her coach, Said Aziz, who lives in Kapsabet, Kenya still designs her workouts and emails them to her.
"Additionally, my 'brother' and friend, O'Neil Williams helps me with race strategy and race preparation," says Strachan, whose training regimen consists of long runs and track workouts.
She covers a maximum of 10 miles a day split into two to three workouts a day over six to seven days. She also does a lot of strength and core work and some weight training to tone and strengthen.
Now, the 28-year-old is hoping all of that training will pay off.
On Sunday, Strachan will take part in the 6th Annual Marathon Bahamas.
It will be her second half marathon.
The highly-anticipated sporting event is expected to attract 1,200 runners, many of whom are coming from as far away as New Zealand, Qatar and Russia.
Strachan says she is hoping Sunday's half marathon will help her increase her strength as she heads into track season.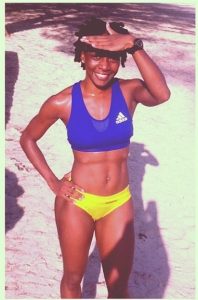 "I thought it would be fun to take part in the event. I learned in Kenya that track athletes would sometimes run the half marathons for strength before the track season starts up, so I thought it could be beneficial to me as well," she said.
"I'm running the Susan G. Komen Bahamas Race for the Cure 5k on Saturday morning as a warm up, then the 13.1 miles half marathon on Sunday.
Cheering her on will be her family members, whom she says are very supportive.
"My family is really supportive, especially my mother. She, along with the rest of my family, gets me super excited for events because they know the hardships I've been through to get where I am today. They are the best support group I could ever ask for and I love them so much for it," she said.
Strachan, who has won Carifta medals in track-and-field, is also hoping to qualify as a distance runner for the 2016 Olympics.
"I'm realizing now that the longer I run the faster I get, so I have seen a huge improvement in time since I've switched from the 400m to the 800m and 1500m," she said.
Marathon Bahamas will take place at Junkanoo Beach at 6:00 a.m.