BahamasLocal.com Returns As Marathon Bahamas Sponsor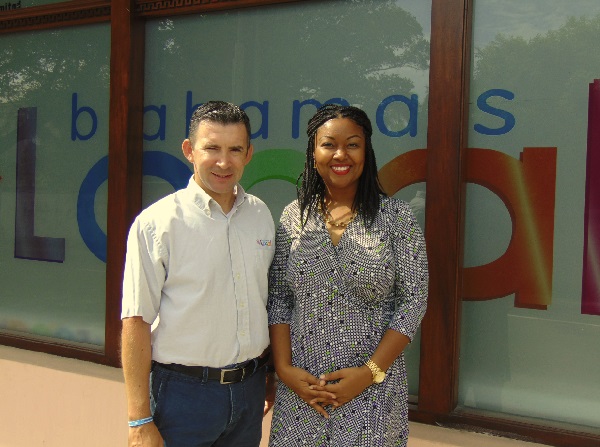 BahamasLocal.com Returns As Marathon Bahamas Sponsor
NASSAU, Bahamas (November 21, 2018) – A local search engine that has been dubbed the Google of The Bahamas has partnered with Sunshine Insurance Marathon Bahamas (SIMB) for its 10th anniversary.
BahamasLocal.com recently returned as a Platinum sponsor for the award-winning endurance event that attracts thousands of international runners to The Bahamas' shores. Marathon Bahamas is well-regarded around the world. Runner's World UK has named it one of the top 50 races outside of the UK.
BahamasLocal.com CEO, Jason McDowall, said it was not a hard sell to get his company to come on board and sponsor Marathon Bahamas and its lead-in event, the Susan G. Komen Bahamas Race for the Cure®.
"Sponsoring the event that helps raise money and awareness for cancer is something we have to do. Cancer affects just about everyone and every family. We must all help in the fight against cancer," said McDowall.
In October, Sunshine Insurance, which is the lead organizer and sponsor for the Sunshine Insurance Race Weekend, donated $100,000 to four local cancer charities.
McDowall encouraged local organizations to get involved by registering for one of the races.
"Any and every local company should get involved. Local corporate support always helps get awareness to its employees and customer," he said.
Marathon Bahamas takes place January 20th, 2019. For the first time in its history, organizers are offering a $10,000 prize purse to winners.
To register, log on to marathonbahamas.com.
BahamasLocal.com got started in 2009 with its head office in Nassau. The company has additional offices in the USA, the Netherlands and Bonaire.
Contact: Rogan Smith | Marketing Coordinator| r.smith@sunshine-insurance.com
242 502 6545 | 242 359 0140