The Ultimate Packing Guide for Marathon Bahamas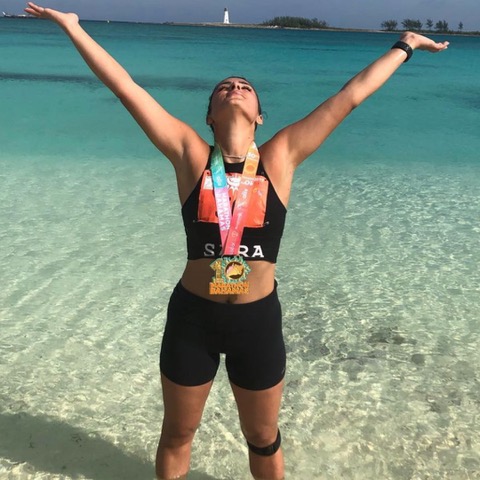 Preparing for Marathon Bahamas is not just about getting your training in order; it's also about packing smartly to ensure you have everything you need for a successful and enjoyable race-cation. In this comprehensive packing guide, we'll cover all the essentials you'll need, from running gear to sun protection and beach essentials, to make your Marathon Bahamas experience memorable and hassle-free
Running Gear:
Running Shoes: Your most important gear!
Moisture-Wicking Race Day Clothing: Lightweight, breathable, moisture-wicking shirts and shorts are essential for comfort during the race.
Socks: Moisture-wicking running socks to prevent blisters
GPS Watch or Smartphone: If you have been training with it!
Running Belt or Pouch: Carry essentials like gels, energy bars, and your phone in a comfortable running belt or pouch.
Hydration Gear: There will be water stations but bring your water belt if you have been training with it (and add your favourite electrolyte)
Body Glide or Other Chafing Preventing Stick: Nothing ruins a race more than chafing and blisters. Make sure this doesn't happen to you!
Sun Protection:
Sunscreen: Protect your skin from the Bahamian sun with a high-SPF, waterproof sunscreen.
Sunglasses: Polarized sunglasses with UV protection are a must to shield your eyes from the sun's glare.
Wide-Brimmed Hat or Visor: Keep the sun off your face with a hat or visor to prevent sunburn.
Lip Balm with SPF: Don't forget to protect your lips from sun and wind.
Beach Essentials:
Swimwear: You'll likely want to take a dip in the beautiful Bahamian waters post-race, so pack your swimwear.
Beach Bag: A tote or beach bag will come in handy for carrying your essentials,
Flip-Flops or Sandals: Perfect to wear to the beach!
With your bags packed and checklist completed, you can focus on achieving your marathon goals and enjoying the breathtaking beauty of The Bahamas.