ONE FOR THE BUCKET LIST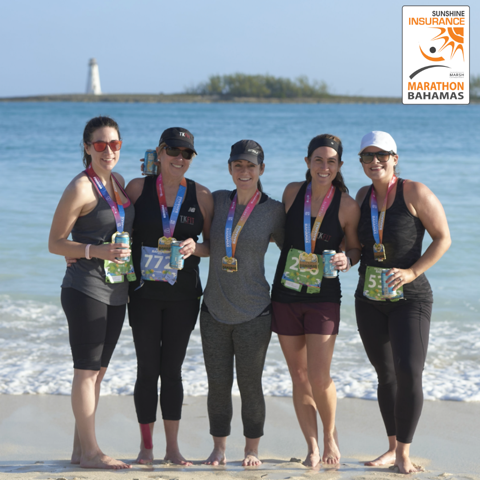 One for the Bucket List 
Every January, an amazing running event unfolds and this January is no different! Welcome to Nassau, home of Susan G. Komen Bahamas Race For The Cure® 5K and Marathon Bahamas.
On Saturday, January 16, 2021, Komen Bahamas Race For The Cure 11th edition will be staged with an anticipated participation of over 2000 participants. An event that is full of supporters, survivors and people dedicated to the cause.
The 12th edition of our award-winning Marathon Bahamas (half marathon, full marathon and four-person relay) is Sunday morning January 17, 2021, bright and early (6:00am).
This marathon is a Boston Qualifier as well as a qualifying event for the Abbott World Marathon Majors Wanda Age Group World Championship.   The course is fast, relatively flat (except the two Paradise Island bridges at mile 2) and  the temperature is perfect – usually in the 60's.
Marathon Bahamas has over 30 countries in attendance and the energy proves this! The cheering section along the course is outstanding as is the vibe of the entire event. People are genuinely happy to be there and take in the culture. (not to mention the beautiful scenery and weather).
Water stations are at every mile. Both the half and the full marathon courses have been designed to show off the island. Along your run you will see downtown, the business district, historic buildings, exciting Paradise Island and, of course, Cable Beach.
If running a half or marathon is a daunting thought, there is a 4-person relay option.
You will not have to worry about a thing once you arrive and get settled in. All the details are easy to follow and shuttles go to most hotels race morning to pick up participants as well as post-race to bring them back.
Finish line music, food and Bahamian culture will give you memories to last a lifetime. Not to mention you can walk right into the ocean post-race and let the salt water take care of those tired muscles.
There is a reason "It's Better In The Bahamas", that's because it is. The people, the culture, the beauty of the islands and the perfect weather.
See you at the start line.
Komen Bahamas – January 16, 2021
Marathon Bahamas – January 17, 2021